Last Updated On 21 January,2019 11:39 am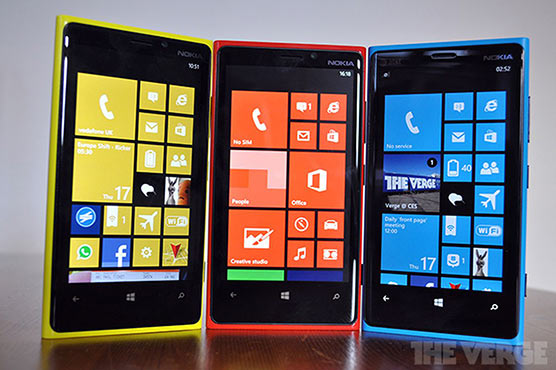 It has asked its remaining users to switch to an Apple or Android.
(Web Desk) – The end of Microsoft Windows phones is finally here.
According to a recent article published by Microsoft, the support for Windows Phone will end on December 10, 2019.
"With the Windows 10 Mobile OS end of support, we recommend that customers move to a supported Android or iOS device.
Microsoft's mission statement to empower every person and every organization on the planet to achieve more, compels us to support our Mobile apps on those platforms and devices," a Windows 10 Mobile end of support page read.
The news has not come unexpected, and it feels like a big loss for Microsoft, which once had ambitions of dominating the smartphone market.
It has asked its remaining users to switch to an Apple or Android.
However, Windows Mobile users do have some time before switching. The support page notes that support ends on June 11, 2019, and "security updates, non-security hotfixes, free assisted support options, or online technical content updates from Microsoft" will end on Dec. 10, 2019.
Windows 10 Mobile, version 1709 was the last release of Windows 10 Mobile and Microsoft will end support on December 10, 2019.

You have 328 days to upgrade to iOS. pic.twitter.com/rHPkBQFSUi


— Tero Alhonen (@teroalhonen) January 16, 2019
Meanwhile, third parties may release their own updates, as it has been the case for other abandoned tech.
The company noted that Windows 10 Mobile, version 1709 will be the last update rolled out to Windows Phone users, and using Windows Phone will be dangerous as Microsoft will no longer be monitoring vulnerabilities and providing support.
Microsoft launched their last Windows Phone more than 2 years back.
A significant drop in support for Windows Phone by third-party developers has been observed since then, and Microsoft ensured that the last of the Windows Phone users get timely updates and security patches.
This might be the right time to switch from Windows Phone to Android or iOS.
We have no word on when Microsoft will launch the long rumoured Surface Phone or the Andromeda. Until then, switching to Android or iOS is the best course of action.