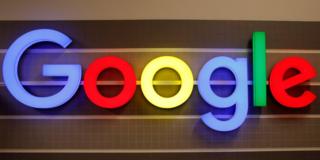 Google has been fined 50 million euros (£44m) by the French data regulator CNIL, for a breach of the EU's data protection rules.
CNIL said it had levied the record fine for "lack of transparency, inadequate information and lack of valid consent regarding ads personalisation".
The regulator said it judged that people were "not sufficiently informed" about how Google collected data to personalise advertising.
In a statement, Google said it was "studying the decision" to determine its next steps.
"People expect high standards of transparency and control from us. We're deeply committed to meeting those expectations and the consent requirements of the GDPR," Google said in a statement.
This is a breaking story – more to follow